About the Event: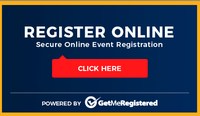 SEE WHAT THIS EVENT IS ALL ABOUT!
EVENT DATE: 
Join your closest friends at the Cupid's Combo and Frigid 10K! Participate solo or join a spouse, friend, classmate, neighbor, or even a stranger for the relay. Participants in the Cupid's Combo Relay will each complete a 5K loop in Wichita's Sedgwick County Park. The exchange zone will be just to the east of the start and finish area. There the first participant will exchange the baton with their partner and the second participant will complete the same 5K loop. The finish area will be next to the Horseshoe Shelter. Both relay participants will receive a race bib, but the second runner(the person who will cross the finish line) must wear the timing chip. Participants running solo will complete the 2 loops individually for a total of 10 kilometers.
SATURDAY, FEBRUARY 7, 2015
START TIME: 
8:30 A.M. – REGISTRATION OPENS
10:00 AM – 10K RACE AND RELAY RACE BEGIN
POST EVENT – SOME GREAT AWARDS AND REFRESHMENTS
LOCATION: 
Race will start and finish by the Horseshoe Shelter in Sedgwick County Park.
Sedgwick County Park, Wichita, KS

AWARDS
Frigid 10K
Overall male and female and top 3 finishers in each age group: 13 and under, 14-19, 20-29, 30-39, 40-49, 50-59, 60-69, 70 and over.
Cupid's Combo
Overall team and top 3 combined age groups: 39 and under, 40-55, 56-70, 71-85, 86-100, 101-115, 116 and over.
ADDITIONAL RACE INFORMATION
Race takes place rain, snow, or ice
Long Sleeve T-Shirts guaranteed to all pre-registered participants
Race day packet pickup only
INDIVIDUALS
$30 THROUGH DECEMBER 19
$35 – DECEMBER 20 – FEBRUARY 6
$40 – RACE DAY
COUPLE'S RELAY
$45 THROUGH DECEMBER 19
$55 DECEMBER 20 – FEBRUARY 6
$60 – RACE DAY
Course Maps